Private Lessons are offered for children and adult students at the beginning through advanced levels.
Students can choose from a range of styles including pop, jazz, rock, blues, and classical.
With private lessons, students can learn to play music that interests and motivates them. In addition, individualized instruction allows students to progress at their own pace and gain the best understanding of musical techniques.
Students can start lessons at any time of the year or month. For more information about lessons, please call us at (626) 296-0799. You may also conviniently register on our website by visiting the Registration page. 
The tuition for weekly 30 minute private music lessons is $144 per month. For more information, please contact us or call us at (626) 296‑0799.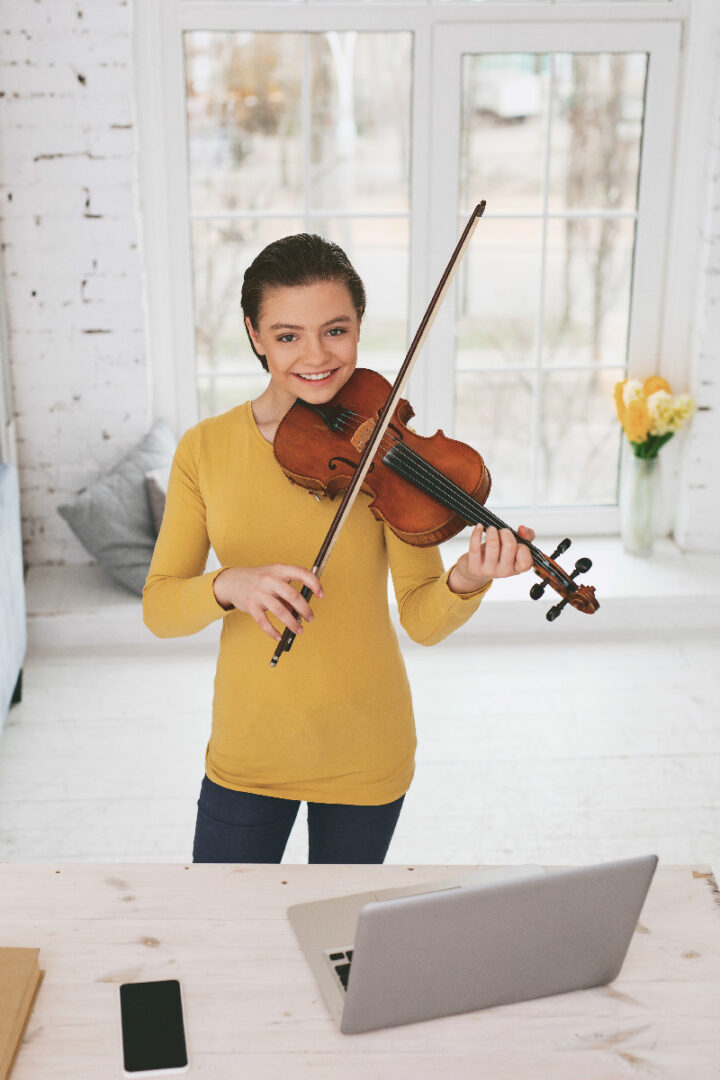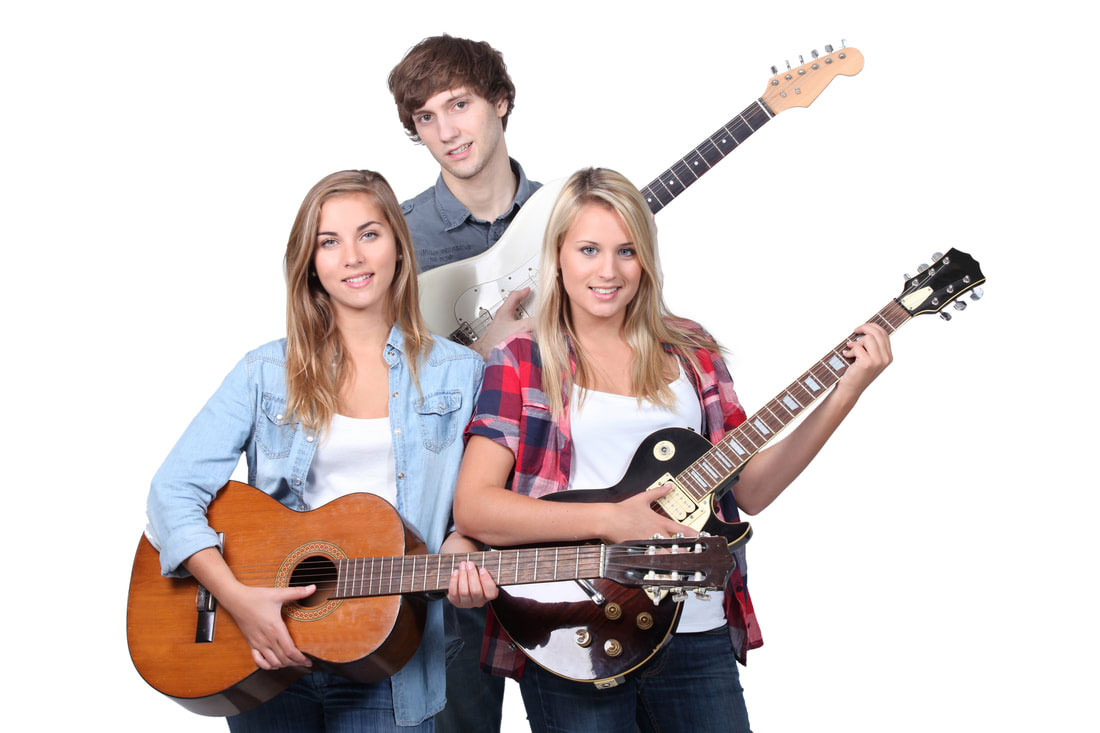 Audition, Concert, and Competition Preparation
Our talented and experienced instructors can prepare students for auditions including television commercials, movie auditions, and television singing competitions. Public and private schools often hold talent shows and concerts and our students are encouraged to participate and prepare for these events.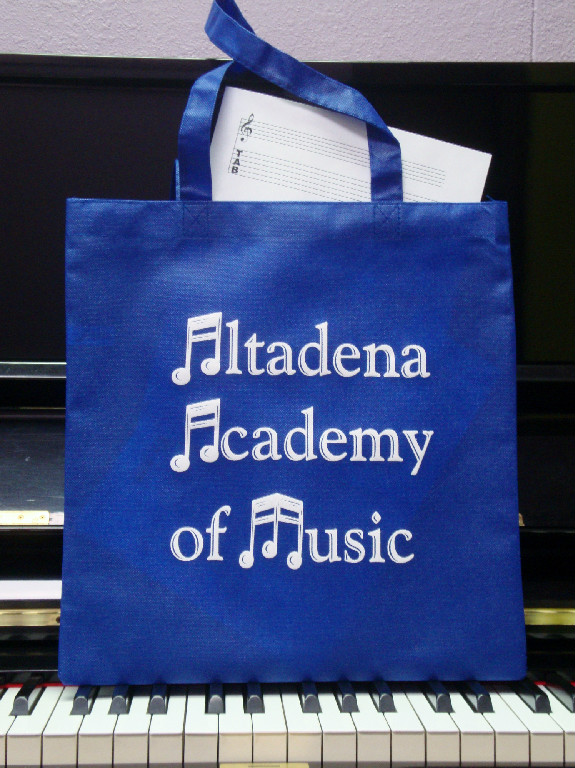 Frequently Asked Questions:
What do you learn in your music lessons?
That question is often asked by prospective students. Our teachers make it a priority to get to know you on a personal level and to become familiar with your personal musical needs and goals.
We do not treat every student the same in terms of what and how we teach.
A seven‑year‑old having their first guitar lesson will have very different needs than a 57‑year‑old taking up piano for the 2nd time after having had lessons as a child.
The main reason to choose Altadena Academy of Music as your music lesson provider is that we are sensitive to the fact that every student is an individual.
If you enroll here for lessons, we will work with you to make a plan that will fit your needs and musical preferences. At the first lesson, your teacher will ask you about your favorite type of music and set goals to help accomplish whatever musical aspirations you have for yourself or your child.
What styles of music do you teach?
We teach all styles from rock, pop, jazz, country, blues, and classical.
Our guitar teachers teach rock, blues, metal, country, and classical guitar lessons on electric and acoustic guitars. Beginner students can expect to work on chords, simple songs and melodies, sight reading, and theory.
We balance musicianship and fun by making sure that in each lesson, you are challenged with a new technical or theory concept, but always end with something fun such as your favorite riff or song. We use a variety of guitar method books to accomplish this and encourage students to bring CDs or their iPod to their lesson to learn their favorite tunes.
Our piano teachers teach a variety of styles from classical to popular music. Whether you want to learn Bach or Alicia Keys, our teachers are happy to help you become the pianist you want to be.
Our piano faculty will show you the fundamentals of sight reading, technique, and theory, but they will also incorporate your favorite songs into your lessons. You do not have to have a piano at home to take lessons. A simple full-size electronic keyboard will suffice for beginning students. Our piano teachers have warm personalities and enjoy sharing their love for the piano with you.
Our drum instructors teach rock, jazz, blues, and many other styles. Drum language can be complex and our instructors will challenge any drummer with a wide variety of technical exercises designed to improve your speed and comfort.
All drummers bring in their favorite drum parts to learn in their lessons and theory is encouraged. You do not have to purchase a drum kit to take lessons. Beginning students can practice at home with a drum pad and sticks. Students use our electronic drum set at their lessons.
Our voice teachers primarily focus on popular music. If you have always wanted to be a better rock, pop, country, jazz, gospel, or R&B singer, then we have the right voice teachers for you.
Voice students spend time each week doing physical exercises to improve their vocal range, ear training, breath control, vibrato, tone production, enunciation and more. All voice students set goals with their teacher to work on sounding like their favorite recording artists, or if they prefer, to develop their own unique voice.
Altadena Academy of Music is currently offering voice lessons virtually. Online lessons are taught live with the teacher, so students can progress and learn from the comfort of home.
It's easy to take the next step:
Lesson times are first come, first serve, so contact us today to get started!
For more information about music lessons, contact us or call us at (626) 296-0799. You may also conviniently register for lessons right on our website!