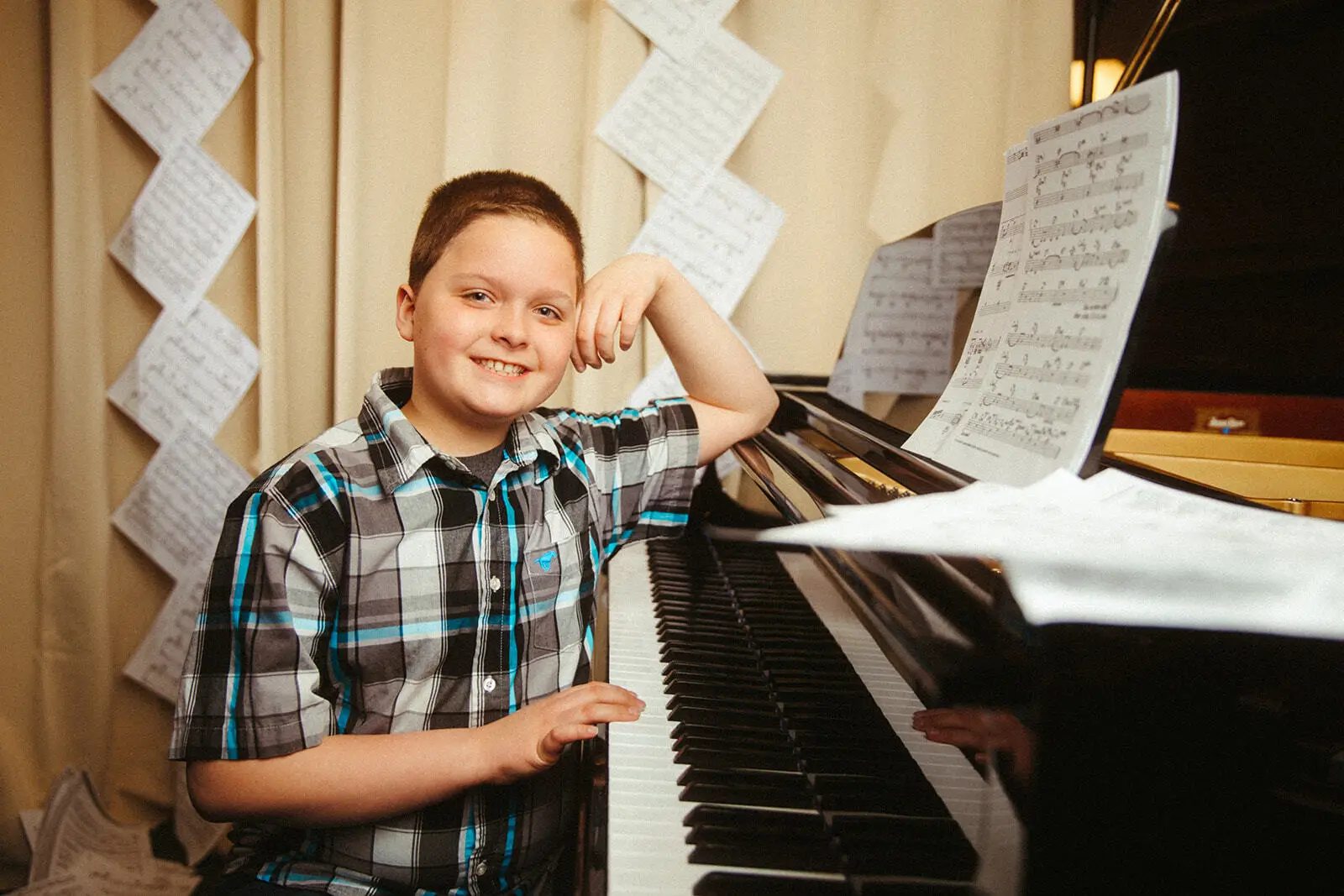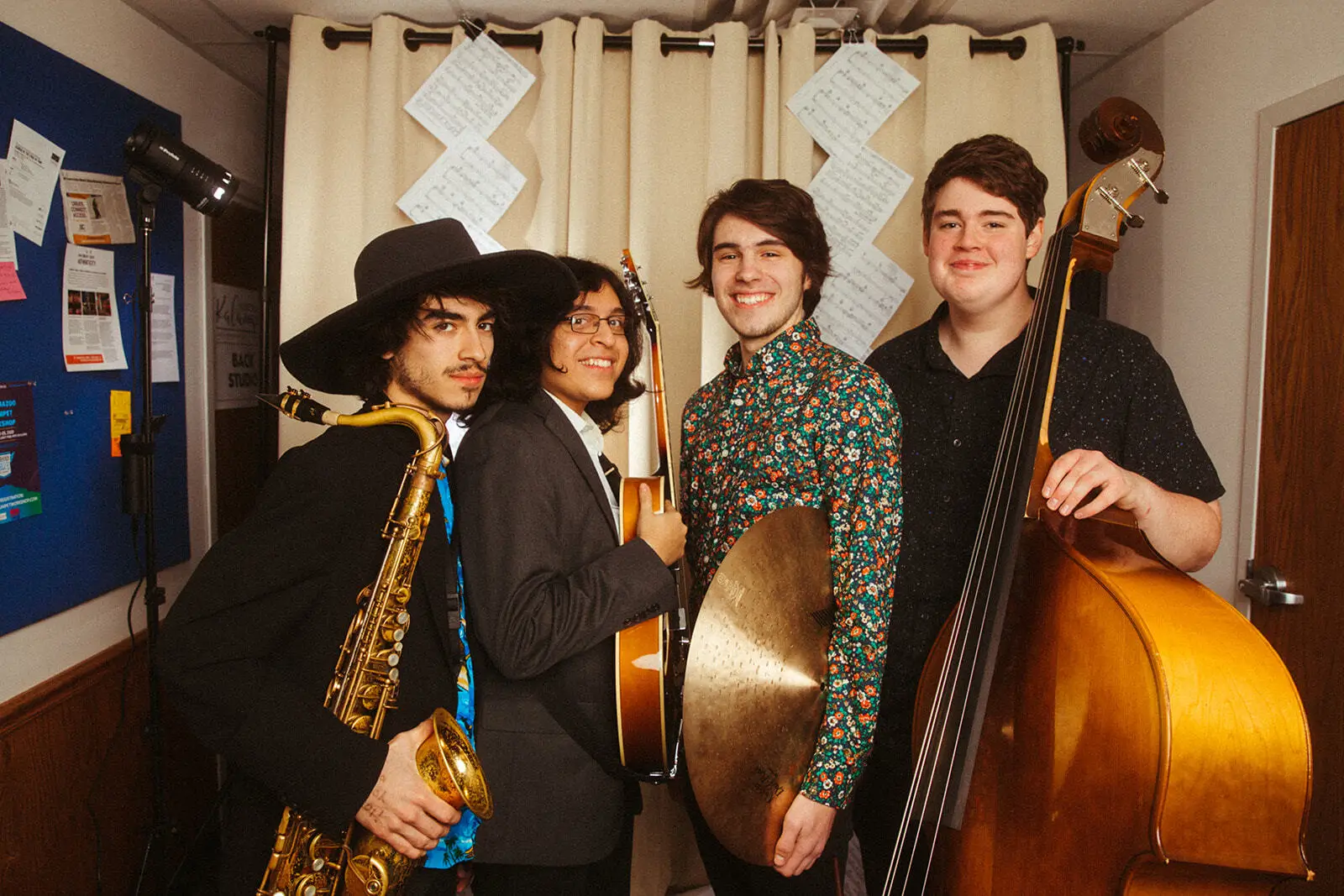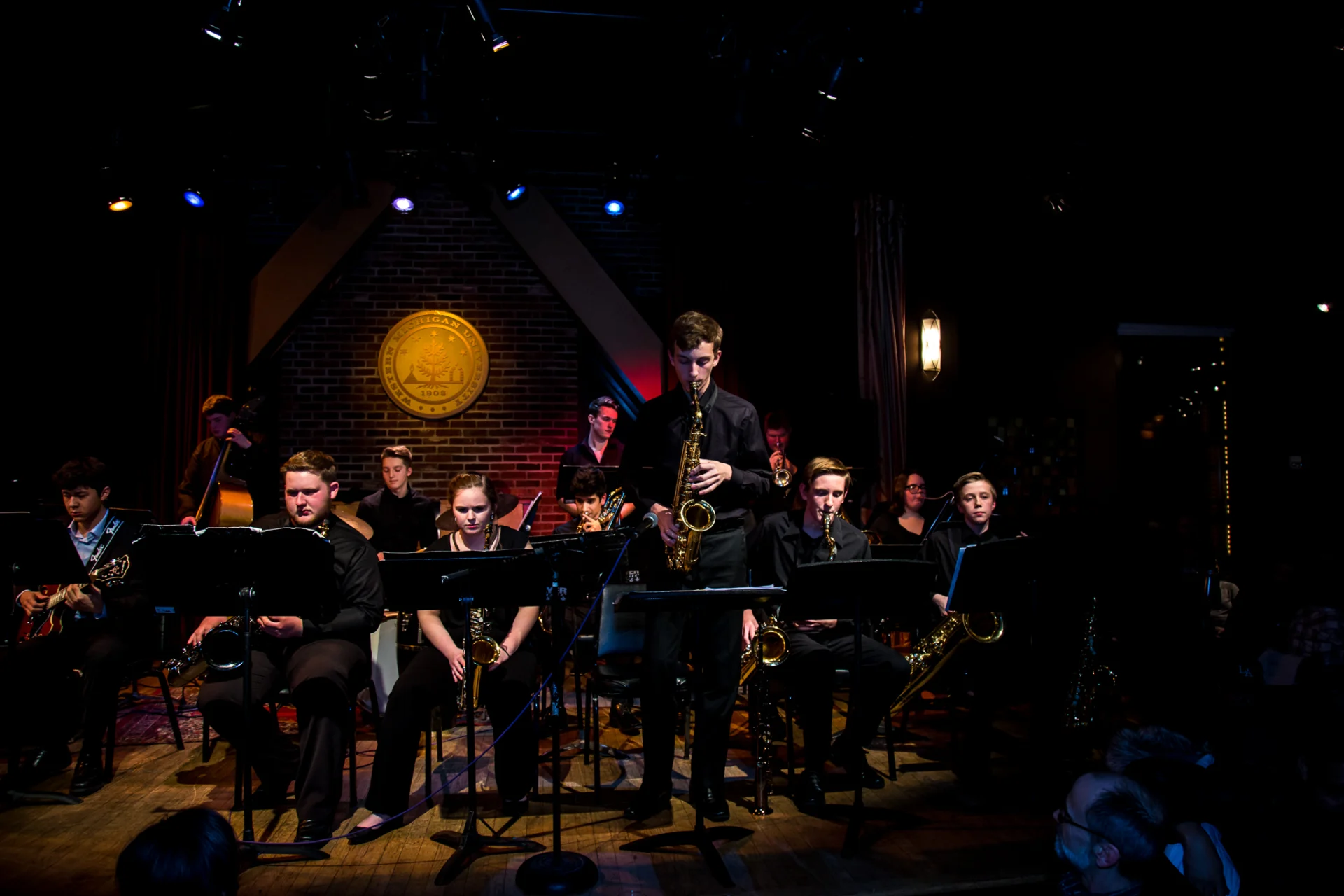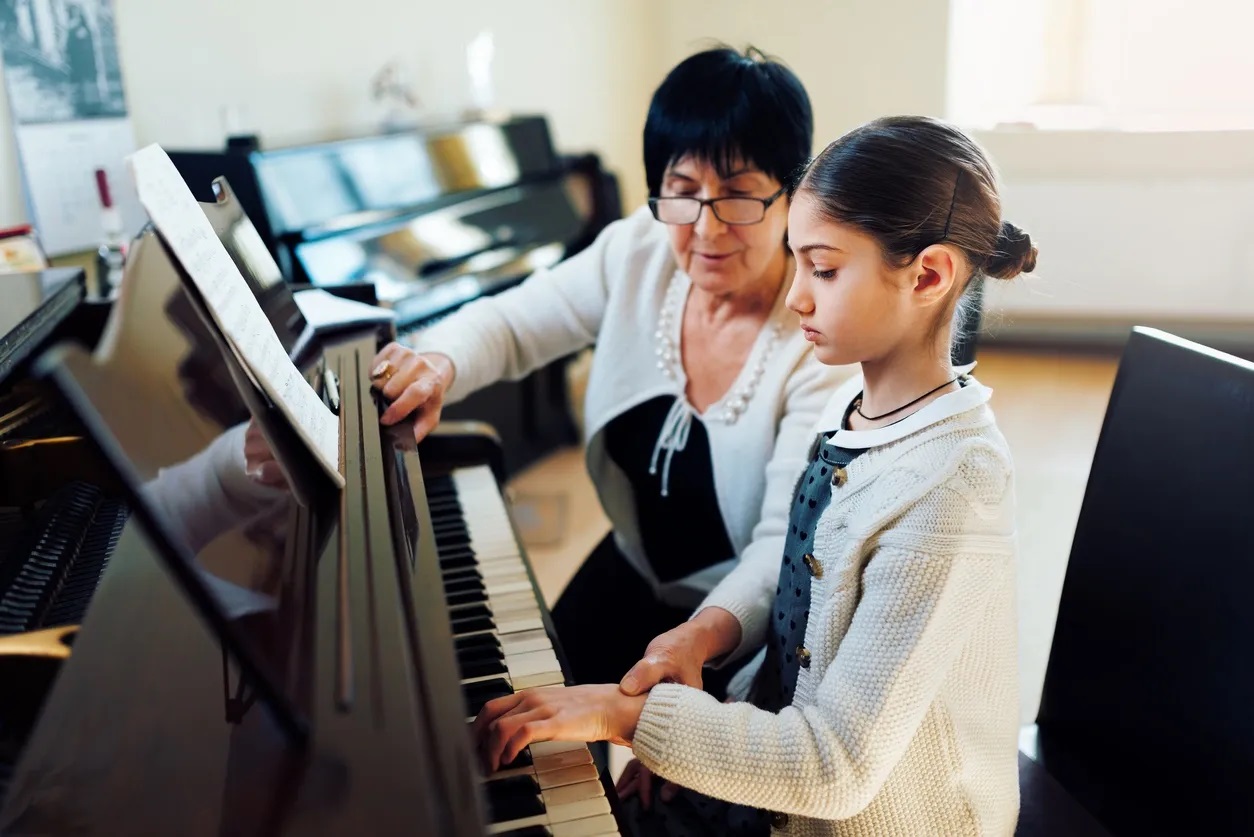 Cello lessons at the Altadena Academy of Music are offered to students as young as 4.5 years old as well as adult students, who make up close to one-third of the Academy's students. We specialize in cello instruction instruction for students at all levels, including beginners, advanced students, as well as undergraduate and graduate level students looking to further hone their skills.
Although the fundamental cello instruction remains the same, including sight reading, ear training, technique, and music theory, all of these elements vary slightly depending on the student's goals and needs. Most cello instructors and lessons use the Suzuki method, however, such lessons are supplemented from our own cello curriculum that has been honed for close to two decades.
Of course, although your learning progress is the most important aspect of lessons, your overall experience and engagement during lessons is equally as important. That is the primary reason why all of our instructors not only work on developing your technique and musicianship skills, but also keep your classes engaging and fun and tailored to the music that you enjoy.
Beginners and students aged 4.5 through 7 typically start with a 30-minute lesson once a week with one of our world-class cello teachers. As part of all cello lessons, students will learn to read music, build an understanding of music theory and cello techniques, as well as enjoy creative exploration through composition, improvisation, and performance opportunities.
The cello demands many of the same skills as the violin, but due to its larger size it may be more appropriate to start children on the cello when they would be able to carry and hold the instrument comfortably.
For children who may require a smaller size cello, renting a cello may be the best option. The teacher can assist in recommending a cello that would be a good fit for the student. Ask our staff if your child is in need of a cello for rent and we will do our best to assist you.
New students enrolling in cello lessons receive a welcome package as well as an Altadena Academy of Music Practice tote bag. For more information regarding cello lessons at the Altadena Academy of Music, please contact our office by calling us at (626) 296-0799 or registering for lessons by clicking the button below. The Academy proudly offers cello lessons to students in Altadena, Pasadena, La Cañada, Glendale, Burbank, Monrovia, San Gabriel, Alhambra, San Marino and surrounding areas.
The prices listed here are for private cello lessons taking place at the Academy once a week, as well as virtual and online cello lessons.
No matter the level at which you currently are - whether a complete beginner or an advanced student who has been taking cello lessons for a decade - the Altadena Academy of Music is here to help you get the most out of cello lessons. Since we specialize in private cello lessons which we have been delivering since 2003, we ensure that your experience with cello lessons is tailored to your current level, the pace at which you are comfortable to work at, as well as your goals and ambitions within music.
Our beginner cello lessons are designed for students of all ages with little to no cello experience. If you are brand new to cello lessons, you can expect a wonderful experience that covers all of the important fundamentals, including how to hold the cello, the function of the bow, positioning, basics of music theory and sight reading, musical notations, and other important elements.
Intermediate cello lessons are ideal for students who have been playing for over two and a half years and want to continue improving their skills, including technique, sight reading, and musicianship. It is important to note that we emphasize music theory as part of all of our lessons, so if you are behind on a certain aspect of theory, we will make sure that you are in sync between your practical knowledge and technique, as well as your theoretical knowledge.
Advanced lessons are generally the path for students who have been playing for a minimum of seven years who wish to either hone their existing skills, learn a new piece, or prepare for a rigorous audition to professional-level competitions, exams (MTAC/MTNA/Royal), and auditions to music schools and conservatories.
Why Choose Our Academy for Cello Lessons in Altadena, CA
Our teachers are truly the core of our institution. As mentioned previously, we receive hundreds of teaching applications every year, and every cello teacher on our team is a proven professional with a great personality (and their educational, performance, and teaching background speaks for themselves too!).
We pride ourselves on teaching students on the finest upright and grand pianos, including a large array of Yamaha U-1s and U-3s, as well as Steinway & Sons Grand Pianos. We feature a comfortable lounge for parents with high-speed WiFi, an area for little kids to play and check out Lego magazines and coloring books, as well as plenty of free parking. The Academy, located on the border of Pasadena and Altadena, is central to grocery stores, even allowing you to make a quick grocery run while your child is in class.
We have been part of the Pasadena, Altadena, and La Cañada communities since 2003. Delivering cello lessons to thousands of students (both children and adults) over the years has allowed us to foster the best possible environment for learning music.
We provide students with month-to-month lessons with no long-term commitments. Switching gears away from music? Simply give us a 30-day heads up and you are good to go! Need to change your lesson time? Let us know and we'll be glad to look at other options. And of course - need to miss a lesson? Let us know in advance and you can always receive a private make up credit, rather than lose your lesson or do a group make up.
We genuinely hate to brag - but we have been chosen as the Best Music School by Expertise Magazine for several years in a row. We are also a Pasadena Weekly Reader Recommended Music School (every year since 2015). Lastly, we are a Steinway & Sons Teaching and Educational Partner, an extremely rare designation for private music schools, as well as members of the Music Teachers' Association of California. The list of the Academy's accolades, including students' competition wins, goes on, and we really hope it speaks for itself!
Meet Some of Our Cello Teachers in Altadena
As Pasadena and Altadena's top-rated music school and academy for cello lessons, we generally attract over fifty top cello teachers' resumes for a single cello teacher opening at our school located on the border of Altadena and Pasadena. As you can imagine, the selection process to teach cello at the Altadena Academy of Music is extremely rigorous and includes not only technical and behavioral interviews, but also sample lessons and feedback collection from students.
Due to this rigorous interview process for cello teachers, we pride ourselves in having the most dedicated and prestigious faculty of any school in the Altadena and Pasadena area. Teachers on our team have received degrees from the world's best music programs, including the Moscow Tchaikovsky Conservatory, USC Thornton School of Music, Juilliard, Peabody Conservatory, Berklee College of Music, Columbia University, and the Curtis Institute of Music.
All of our private cello teachers possess not only excellent teaching ability, but also hands-on performance experience which allows them to share unparalleled real-world expertise during each and every cello lesson.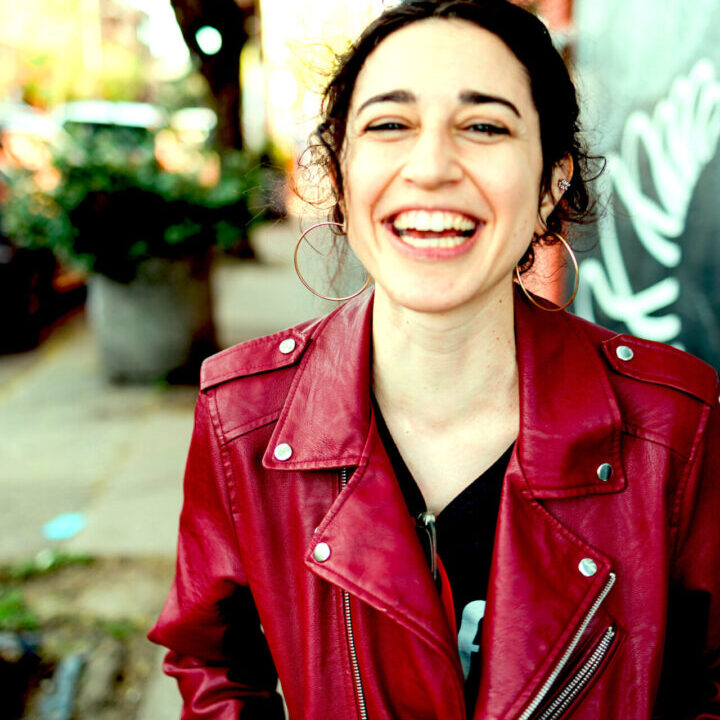 Ms. Alethea
Bachelor's Degree, Whitman College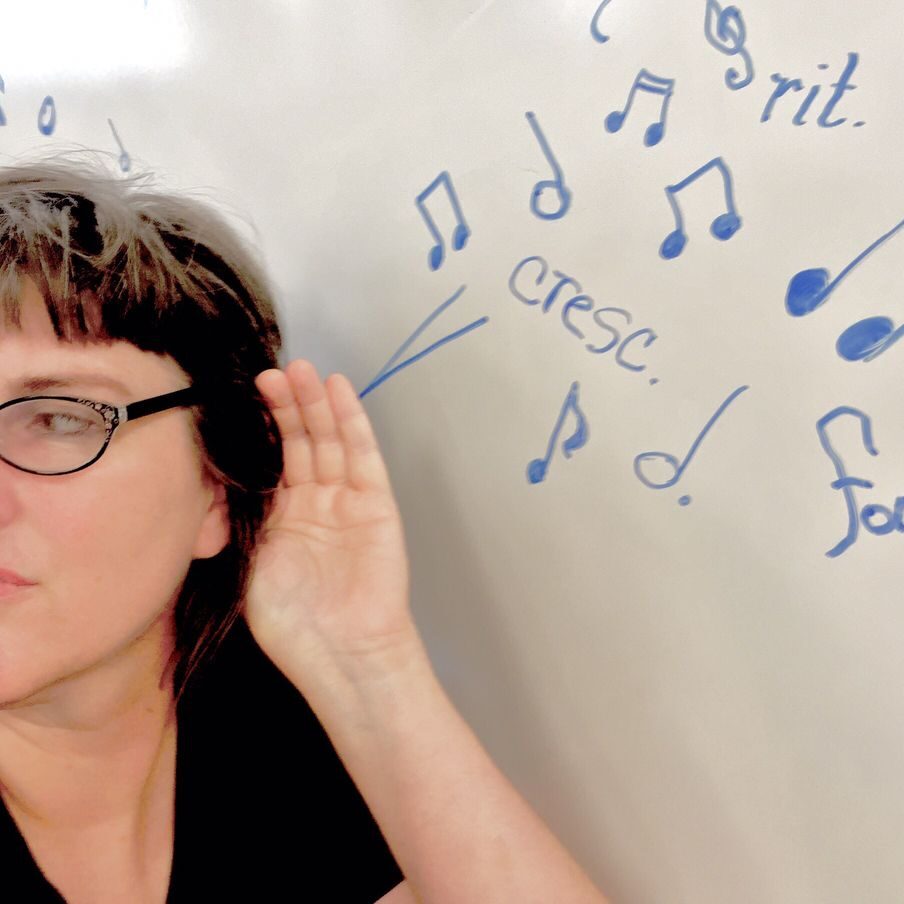 Mr. Kevin
Bachelor's Degree, Los Angeles College of
Frequently Asked Questions About Cello Lessons
Given the wide variety of cellos to choose from, it is important to consider your budget, skill level, and the sound quality that you desire in order to pick the cello that is right for you. Our teachers at the Altadena Academy of Music will advise you in selecting a cello that best fits you.
Generally, children ages 4.5 and up are old enough to begin cello lessons. Students younger than 4.5 are able to enroll in General Music Private lessons, which will cover many of the fundamentals needed to successfully transition to cello lessons once a student is at the right age.
Starting early is encouraged as there are a multitude of benefits of taking cello lessons as a child. These include better cognitive development, enhanced memory, as well as the social benefits of being in a music school setting. Additionally, taking music lessons has been proven to improve students' results in math, as well as shown improvement in mental health and self-esteem. Of course, aside from the scientific benefits, music lessons are fun and enjoyable, and give children a unique hobby to be passionate about.
As the old saying goes (pun intended), you are never too old to pursue a new hobby. Adults make up about one-third of the Academy's students, and adult cello lessons specifically are a very popular choice. Adults choosing to pick up music usually do so to engage in a new hobby, meet friends , and hone their musical abilities.
Additionally, students looking into improving their memory, as well as controlling certain conditions, such as Parkinson's tremors, are actually encouraged to begin piano lessons, as playing music is scientifically proven to stimulate the brain and allow you to strengthen and improve your hand coordination.
All of our cello lessons here at the Altadena Academy of Music include sight reading and music theory. Unlike many teachers and schools, we are against delivering lessons that teach students how to play "by ear" and do not partake in this practice. Learning music and taking cello lessons without learning how to sight read is akin to learning a foreign language without learning the alphabet. You may be able to recite a few phrases extremely well, but once faced with a phrase that may not be exactly what you have learned, you will not be able to make any progress. The same goes for music, hence the need for all students taking cello lessons to learn how to sight read, as well as understand basic music theory.
Cello care is a simple yet extremely important process that involves wiping down the cello with a soft cloth after each use and periodically using specialized polish to maintain the fine finish. Cellos should not be exposed to extreme temperatures or humidity. Our cello instructors will teach you how to properly care for your cello, as well as how to properly tune it
Cello strings need changing periodically in order to maintain optimal sound quality. The frequency of string changes depends on the quality of strings as well as the amount of time spent playing. It is recommended that cello strings be changed every 6-12 months.
Our Award-Winning Academy