How Music Lessons Boost Your Child's Confidence
Music is a worldwide language that touches and captivates people. It has the ability to create core memories, inspire creativity and evoke emotion. Many studies have illuminated the amazing impact that music has in childhood development. Introducing and infusing music into a child's life can form well-rounded children. It also promotes their growth and success in other areas of their lives.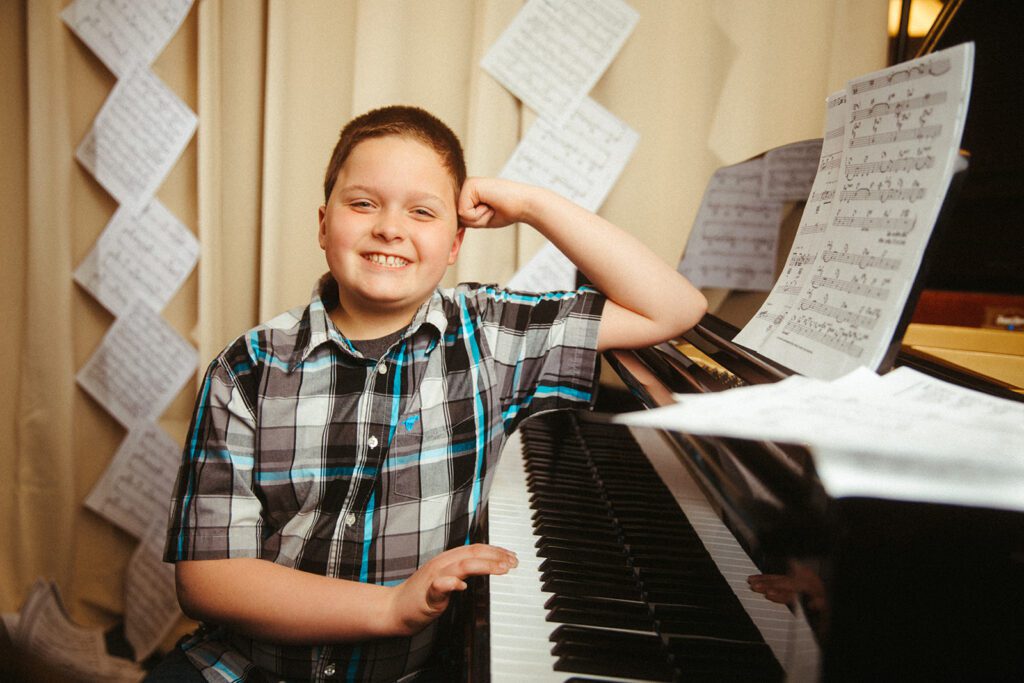 In this post we will discuss some incredible ways music lessons can promote confidence in children, and why parents would do well to consider making music commonplace now. One of the best ways to do this is investing in them with music classes. Whether you start virtually, or you come into our Pasadena or Altadena Music Academy locations for exciting weekly lessons, the key is to be sure to get your child the best music classes possible to start them on this journey to learning an amazing skill that builds their confidence in a fun and creative way!
Music and Memory Retention
One of the most significant ways music impacts children's confidence is by sharpening their retention musically and in many other ways. The repetition of melodies and rhythms help children remember essential concepts and information longer and more efficiently. Research has also found that children who were exposed to music at an early age have stronger reasoning skills. As mentioned, this retention surpasses being a musically related ability to become a proficiency that is utilized in so many other areas of their lives. They can learn concepts earlier in their studies, and potentially learn additional instruments and languages as well.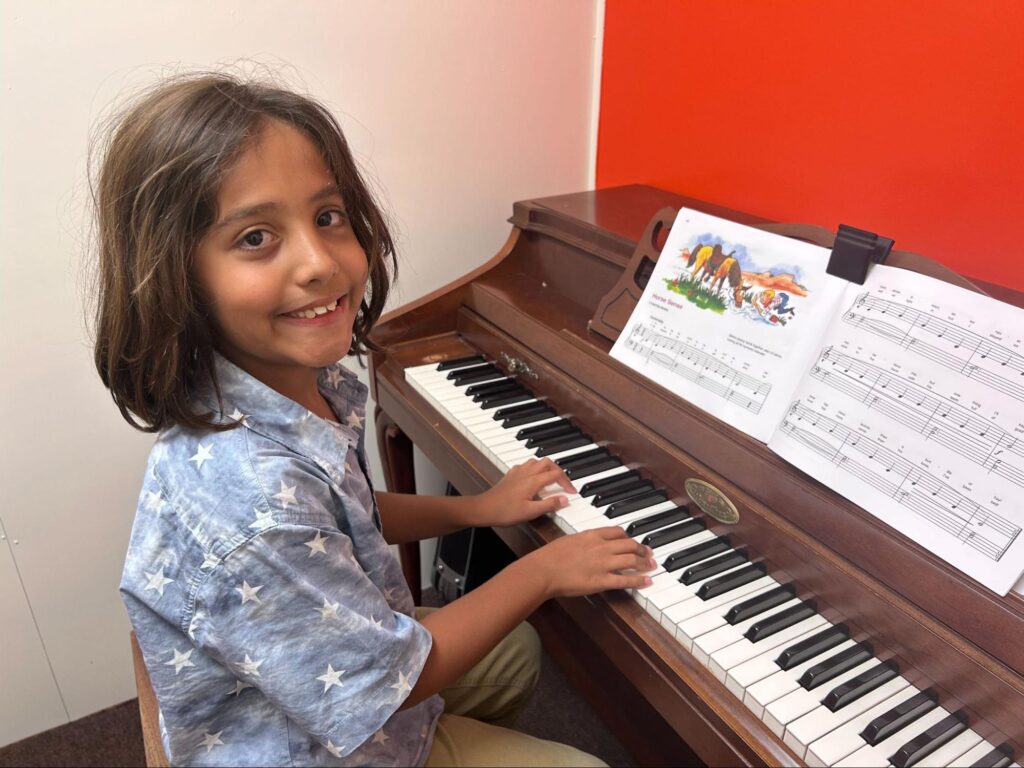 Ability to Express Through Music
Music provides children (both young and young at heart) with the ability to process and express emotions more effectively and while being an outlet for creativity. A child who is able to articulate their feelings can navigate life better and are often more resilient. Additionally, music helps sharpen social skills. As children learn rhythm, timing, collaborating on songs and develop an ear for music they will also grow in learning to cooperate with others through music. When children are able to express themselves, it allows them to build rapport and community with others which translates into successful relationships overall.
Creativity and Focus
Children are naturally imaginative so it's a likely progression to see something as artistically boundless as music bring out a greater level of creativity. Studies have shown that music helps children sharpen right-brain thinking. Activities such as composing and arranging songs, singing along to music, emboldens children to build and flex their creative muscles. These types of activities engage and expand the mind, nurture creativity and stimulate critical thinking. Learning music can also help children recognize the importance of consistent practice and discipline. Learning to play an instrument requires focus and patience, both of which a child is sure to gain more of when taking lessons. Piano lessons, for example, are well-known to improve concentration and math skills, per many research studies conducted at the Johns Hopkins University. These are character-building skill sets that are highly encouraged and nurtured by the ultra-talented and caring music teachers at our Pasadena and Altadena Music Academy.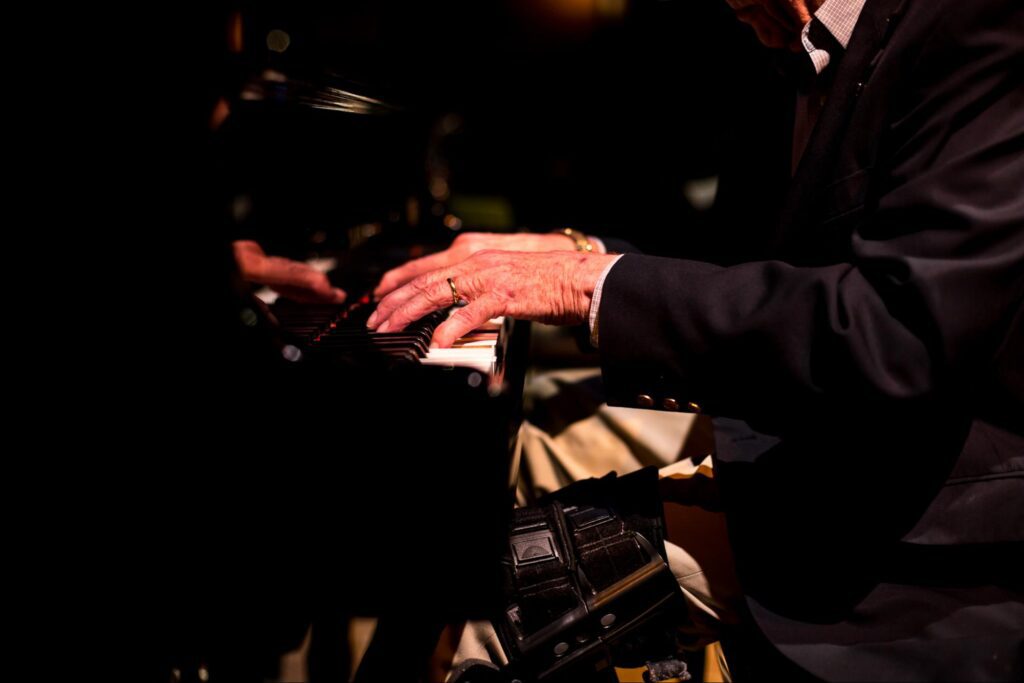 Motor Skills
Playing music with virtually any instrument involves coordination of different physical movements, varying based on which instrument a student chooses to pursue. This activity strengthens children's motor development. Activities like drumming not only improve motor skills, but also increase hand-and-eye coordination which is an incredibly valuable skill that can aid children in other undertakings like sports.
Intangible Skills
One of the less discussed ways that learning music can build confidence in children is the intrinsic value of having intangible skills that cannot be taken away. People from all walks of life, economic backgrounds, and cultures use music as a way to express themselves. Regardless of where life takes you, being able to navigate it with music expression is a beautiful gift that everyone should be able enjoy. That's the gift our local Pasadena-based music teachers aim to nurture.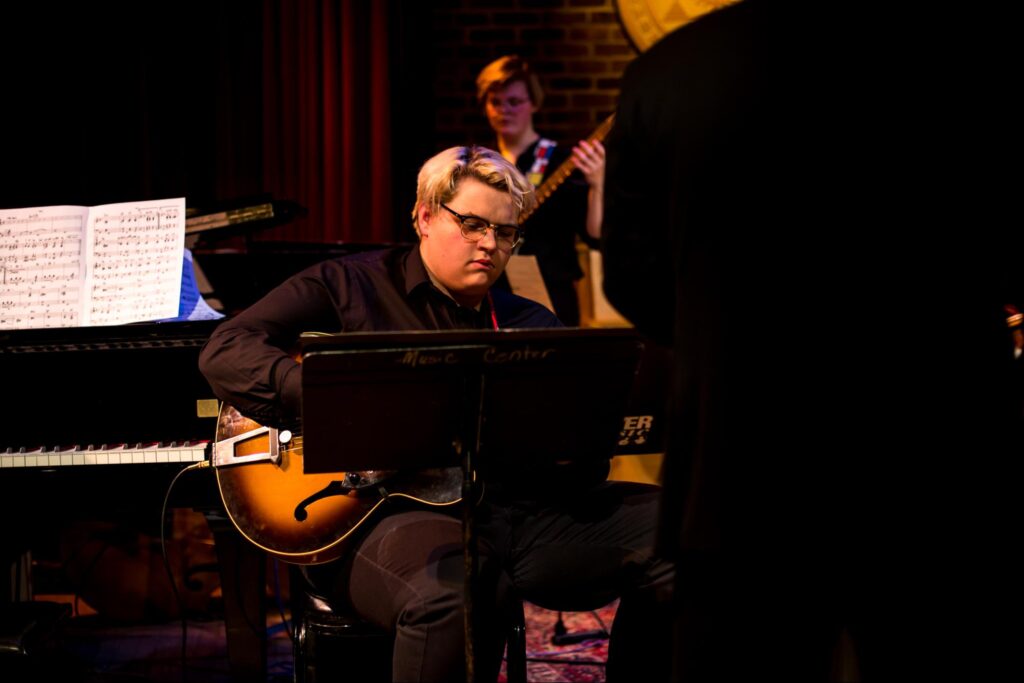 These are just a few of the many ways music can nurture confidence in children. The teachers at the Altadena and Pasadena Academy of Music work with parents to help children thrive and develop in every area. Every child may not grow up to be a musician touring the world but investing in their growth through music lessons will absolutely build enriching tangible benefits that will stick with them for the rest of their lives.
About the Author and the Altadena Academy of Music
Shanae B.
Shanae B. is a life-long musician and gospel singer, currently serving as an Administrator within the Academy of Music family of schools. Shanae loves music and has appreciated its benefits first-hand as someone that grew up surrounded by music her entire life.
The Academy of Music and Arts is a family-owned and operated chain of schools operating award-winning music schools in California, Arizona, and Michigan. With over 150 ultra-talented teachers specializing in nearly every instrument that you could think of (yes, we even teach marimba), we pride ourselves on being able to offer students a world-class education from the leading musicians! As a family-owned and operated institution, we also pride ourselves on our commitment to every member of our communities, which we serve with love, care, and dedication. We are also proud vendors of all charter schools in the State of California.