About Drum Lessons in Pasadena, CA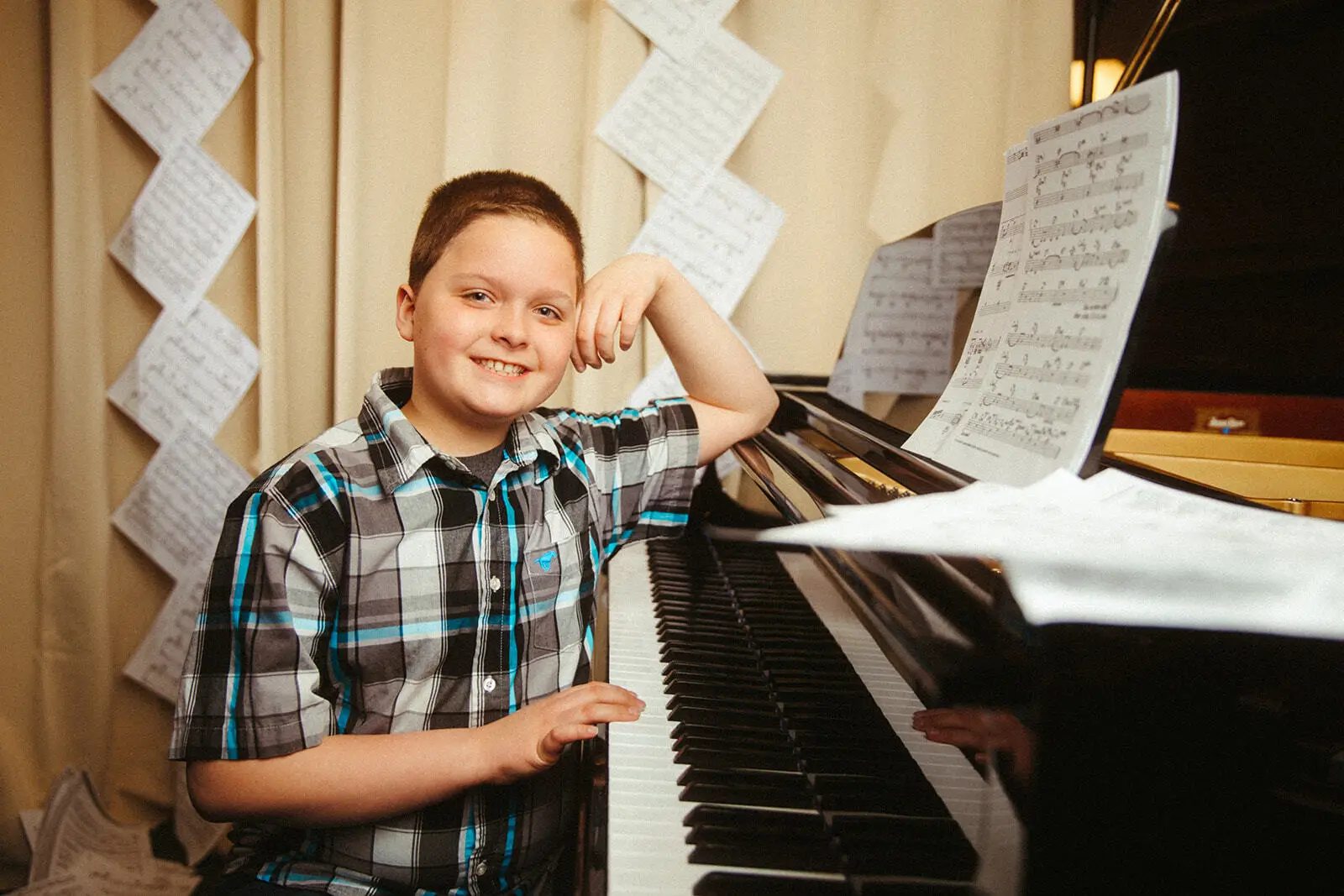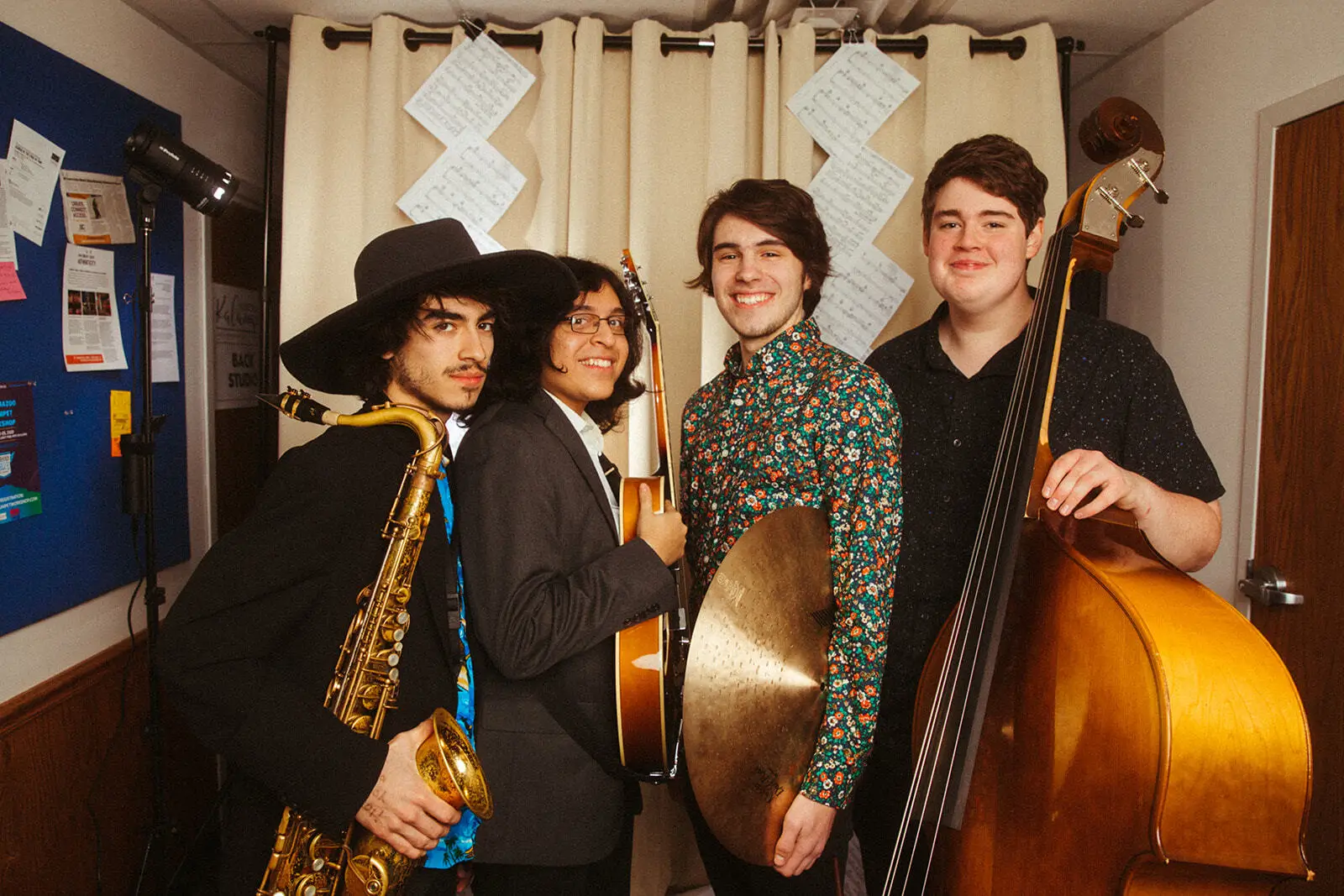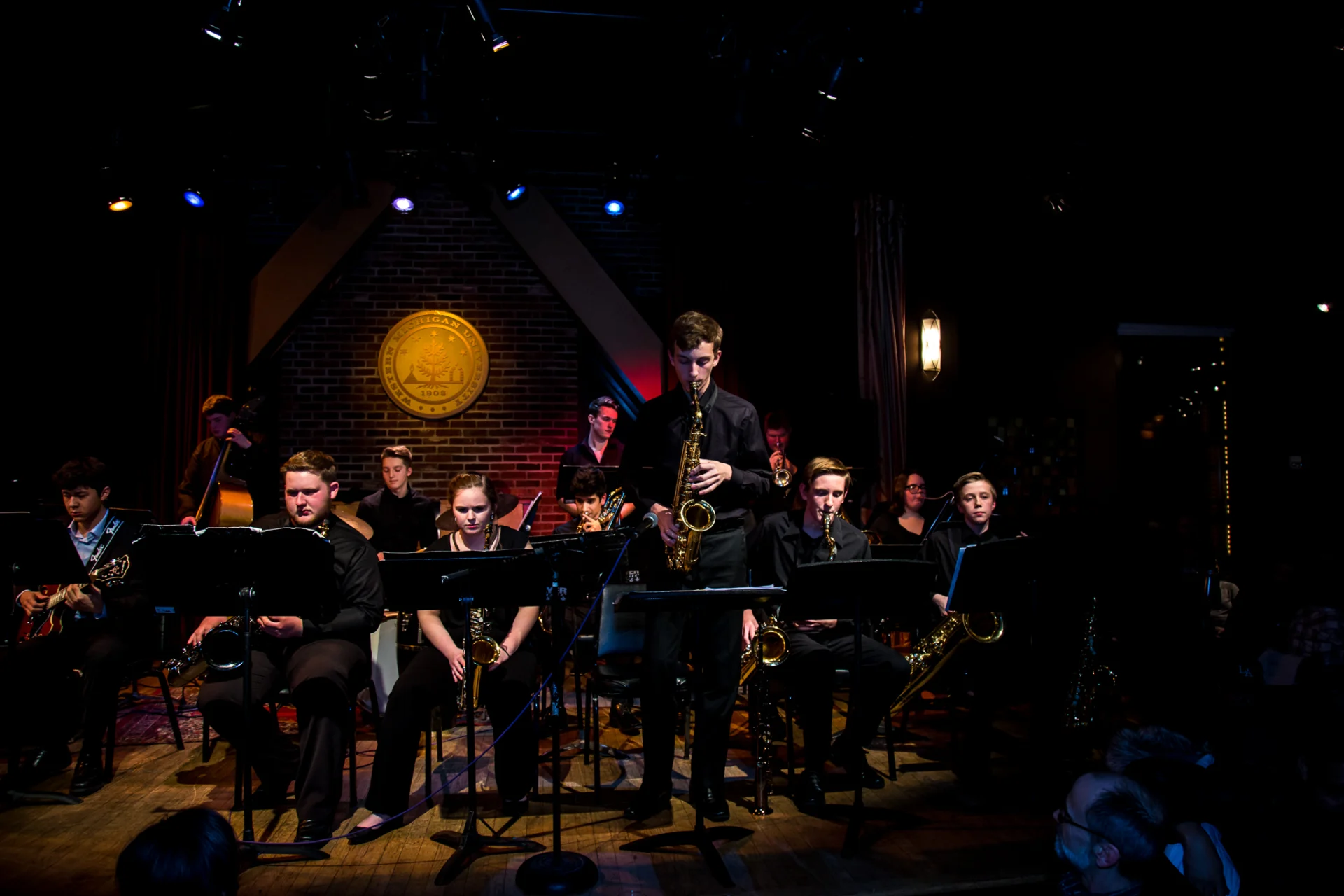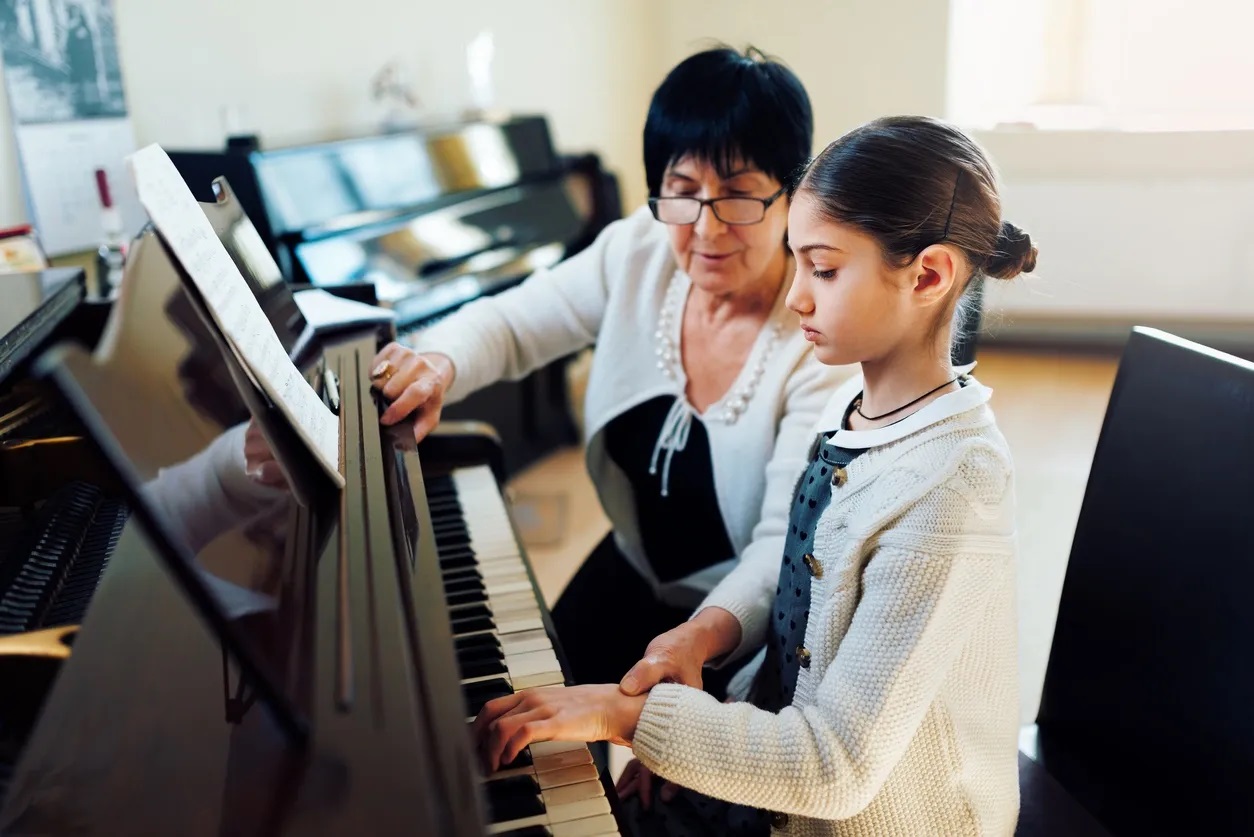 Drum lessons can start any time of the year. At the Altadena Academy of Music, we teach children as young as five (5) and adult students at the beginning through advanced levels. Drum students can choose from a variety of styles such as pop, jazz, rock, blues, and classical. 
Beginner students usually start with a 30-minute lesson once-a-week with the drum teacher. Students ages eight (8) and up will generally begin with 45-minute lessons, while teenagers, adults, and students with experience opt for 60-minute lessons. As part of your journey with drum lessons, your instructor will demonstrate how to properly play the drums as well as how to care for the instrument. Drum students at our school will learn to read music, build a solid understanding of rhythm, and enjoy creative exploration through composition, improvisation and performance.
Of course, although your learning progress is the most important aspect of lessons, your overall experience and engagement during lessons is equally as important. That is the primary reason why all of our instructors not only work on developing your technique and musicianship skills, but also keep your classes engaging and fun and tailored to the music that you enjoy.
New students enrolling in drum  lessons receive a welcome package as well as an Altadena Academy of Music Practice tote bag. For more information regarding drum lessons at the Altadena Academy of Music, please contact our office by calling us at (626) 296-0799 or registering for lessons by clicking the button below. The Academy proudly offers drum lessons to students in Altadena, Pasadena, La Cañada, Glendale, Burbank, Monrovia, San Gabriel, Alhambra, San Marino and surrounding areas.
The prices listed here are for private drum lessons taking place at the Academy once a week, as well as virtual and online drum lessons.
No matter the level at which you currently are - whether a complete beginner or an advanced student who has been taking drum lessons for a decade - the Altadena Academy of Music is here to help you get the most out of drum lessons. Since we specialize in private lessons which we have been delivering since 2003, we ensure that your experience with drum lessons is tailored to your current level, the pace at which you are comfortable to work at, as well as your goals and ambitions within music.
Our beginner drum lessons are perfect for students who want to learn the basic parts of the drum set, and get a basic yet necessary introduction to drumming. The main focus of beginner drum lessons will be on the proper hand and foot techniques to ensure efficient and effective playing.
Intermediate drum lessons will focus on advancing a drum student's rhythm and coordination. Intermediate drum students will work on complex drumming patterns, syncopation, and rhythmic variations. Students will also have the choice of learning specific drumming techniques related to their musical genre of interest: rock, jazz, funk, or Latin.
Our advanced drum lessons are designed for students who seek complete mastery of advanced drumming techniques such as polyrhythms, odd time signatures, as well as precise hand and foot coordination. Advanced drum students dive deeper into their desired musical genres and develop genre-specific drumming techniques.
Why Choose Our Academy for Drum Lessons in Pasadena, CA
Our teachers are truly the core of our institution. As mentioned previously, we receive hundreds of teaching applications every year, and every drum teacher on our team is a proven professional with a great personality (and their educational, performance, and teaching background speaks for themselves too!).
We pride ourselves on teaching students on the finest pieces of equipment, including upright and grand pianos, including a large array of Yamaha U-1s and U-3s, as well as Steinway & Sons Grand Pianos. For drum students, we utilize high-quality drum kits in sound-insulated classrooms.
We feature a comfortable lounge for parents with high-speed WiFi, an area for little kids to play and check out Lego magazines and coloring books, as well as plenty of free parking. The Academy, located on the border of Pasadena and Altadena, is central to grocery stores, even allowing you to make a quick grocery run while your child is in class.
We have been part of the Pasadena, Altadena, and La Cañada communities since 2003. Delivering drum lessons to thousands of students (both children and adults) over the years has allowed us to foster the best possible environment for learning music.
We provide students with month-to-month lessons with no long-term commitments. Switching gears away from music? Simply give us a 30-day heads up and you are good to go! Need to change your lesson time? Let us know and we'll be glad to look at other options. And of course - need to miss a lesson? Let us know in advance and you can always receive a private make up credit, rather than lose your lesson or do a group make up.
We genuinely hate to brag - but we have been chosen as the Best Music School by Expertise Magazine for several years in a row. We are also a Pasadena Weekly Reader Recommended Music School (every year since 2015). Lastly, we are a Steinway & Sons Teaching and Educational Partner, an extremely rare designation for private music schools, as well as members of the Music Teachers' Association of California. The list of the Academy's accolades, including students' competition wins, goes on, and we really hope it speaks for itself!
Meet Some of Our Drum Teachers in Pasadena, CA
As Pasadena and Altadena's top-rated music school and academy for drum lessons, we generally attract over fifty top drum teachers' resumes for a single drum teacher opening at our school located on the border of Altadena and Pasadena. As you can imagine, the selection process to teach drums and percussion at the Altadena Academy of Music is extremely rigorous and includes not only technical and behavioral interviews, but also sample lessons and feedback collection from students.
Due to this rigorous interview process for drum and percussion teachers, we pride ourselves in having the most dedicated and prestigious faculty of any school in the Altadena and Pasadena area. Teachers on our team have received degrees from the world's best music programs, including the Moscow Tchaikovsky Conservatory, USC Thornton School of Music, Juilliard, Peabody Conservatory, Berklee College of Music, Columbia University, and the Curtis Institute of Music.
All of our private drum and percussion teachers possess not only excellent teaching ability, but also hands-on performance experience which allows them to share unparalleled real-world expertise during each and every drum lesson.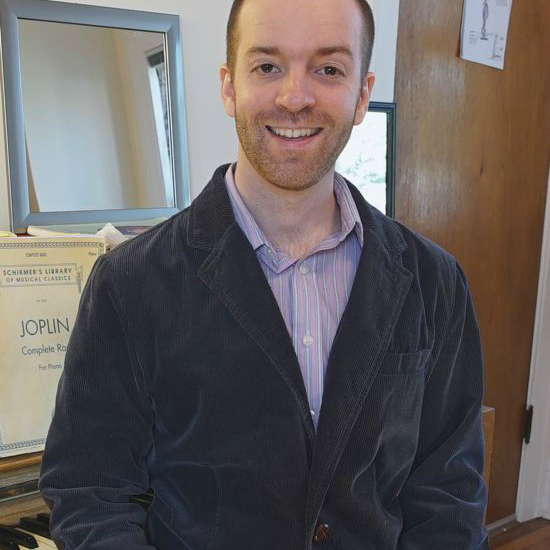 Mr. Marc
New England Conservatory of Music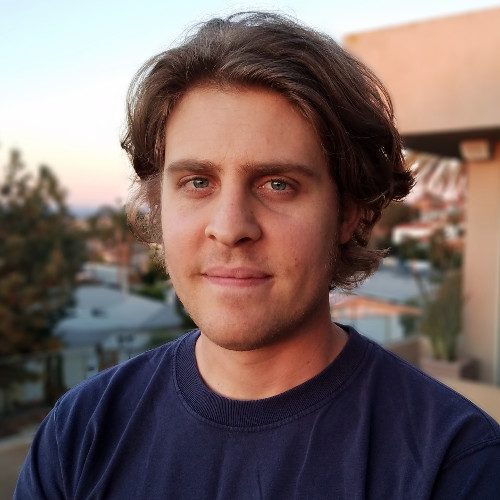 Mr. Tyler
Bachelor's Degree, University of Redlands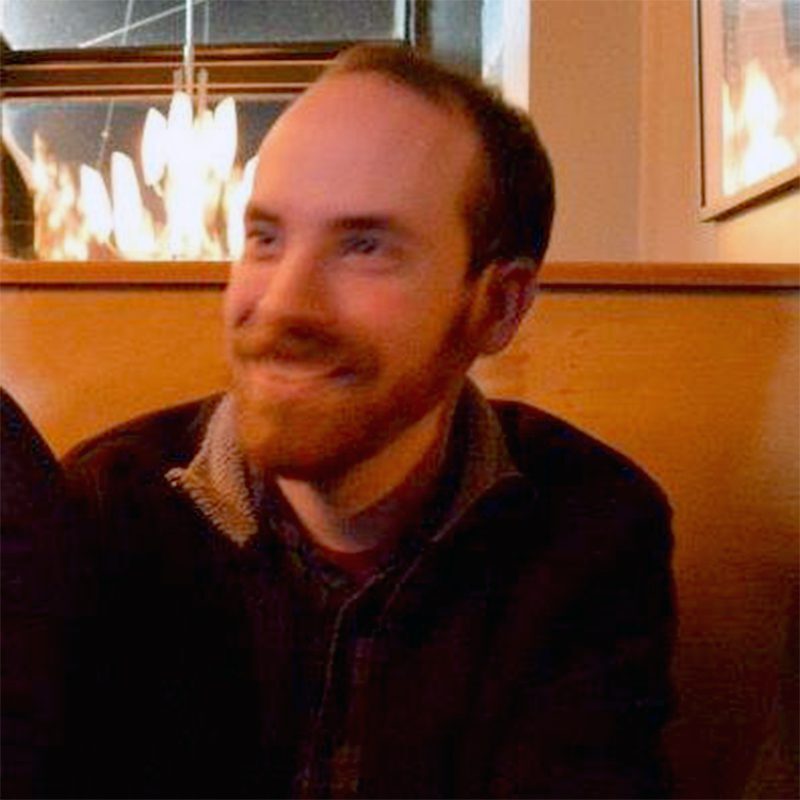 Mr. Drew
Bachelor's Degree, University of North Carolina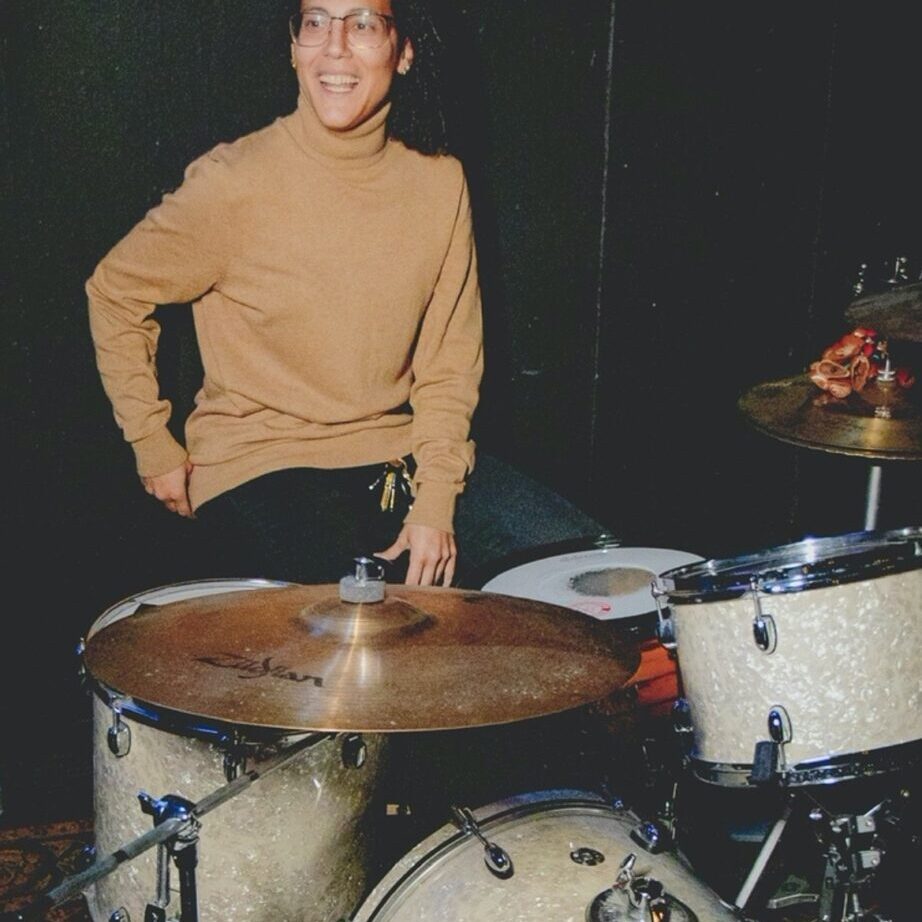 Ms. Alanna
Bachelor's Degree, University of Texas (UT) Austin

Frequently Asked Questions About Drum Lessons
As much as drums get a bad reputation for being loud, if you would like to learn an instrument, you need one to practice on at home. However, the good news is, there are plenty of electronic drum kits that you can check out. The advantage of these is that you can simply plug in your headphones and practice your heart out! The Altadena Academy of Music can recommend reputable music stores in Pasadena, La Cañada, Altadena, San Marino, and Los Angeles for all of your drum kit needs. We are happy to recommend certain models that are both budget-friendly and of superb quality. 
Practice, practice, and some more practice! Rhythm and timing can be practiced using metronomes that can be purchased separately for you or your child to practice with. We recommend diligent and consistent practice in order to see results and progress at a good pace. Consistent, daily practice (just 10 minutes goes a long way) is better than doing a single 2-hour practice session once-a-week.
Playing drums quietly can be achieved by using electronic drums that have built-in volume controls. In addition, many kits often come equipped with headphones, so volume is oftentimes not a problem at all!
Setting up a drum kit can be a lengthy process as a lot of personal adjustments will need to be made to the kit so that it fits you perfectly.
Start by placing the bass drum, and then position the rest of the drums and the cymbals around it. You will need to experiment with various heights and angles to find what feels right for you. During your drum lessons, your teacher can provide you with some great personalized advice on set up and other pertinent information. 
Our Award-Winning Pasadena, CA Music School